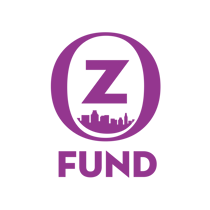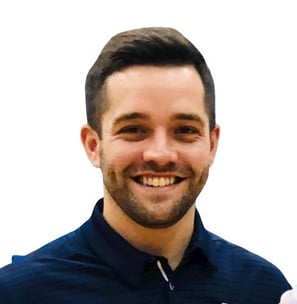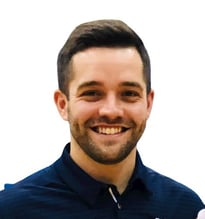 Jeremy P. Feakins
Founder and Chief Executive Officer
Jordan Stewart
Vice President of Finance
Paula Vitz
Member of the Board of Directors
Government Affairs Director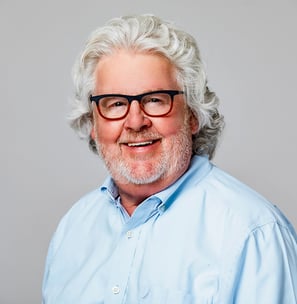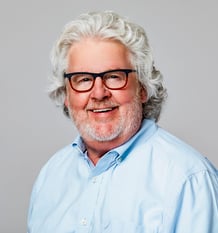 Jeremy Feakins, a British-born entrepreneur with U.S. citizenship, is an accomplished senior executive renowned for his diverse skill set spanning industries, continents, and business innovation. With a substantial professional journey characterized by influential leadership and pioneering ventures, Jeremy's impact is evident across his roles as a company founder, investor, advisor, and property developer.
Driven by an unwavering commitment to sustainability, Jeremy has orchestrated notable success stories from inception to public prominence in the United States and the United Kingdom. His collaborative management approach, centered on consensus-building and participatory decision-making, consistently fosters environments conducive to practical solutions.
As the Chairman of the Board and principal stockholder and investor for Ocean Thermal Energy Corporation (OTE), Jeremy has invested in innovative technology and embarked on a mission to tackle global challenges. Focusing on clean water scarcity, reliable energy access, and sustainable food production, Jeremy's visionary approach underscores Ocean Thermal Energy Conversion (OTEC) technology's potential to reshape the global landscape.
He directed comprehensive studies to validate OTEC's viability in the Caribbean and for remote U.S. military bases in the Asia Pacific regions. Jeremy spearheaded a $120 million Seawater Air Conditioning (SWAC) project and has developed renewable energy opportunities for the U.S. Department of Defense and commercial organizations. He has navigated environmental impact studies, permitting processes, and financing negotiations, positioning OTEC for long-term success.
Jeremy's entrepreneurial drive and commitment to affordable housing encouraged him to establish the OZFund, Inc. This strategic platform leverages the Opportunity Zone program established under the Tax Cuts and Jobs Act of 2017, promoting investment in economically disadvantaged communities. Utilizing tax incentives, the initiative drives sustainable economic growth, exemplified by projects in Pennsylvania that reflect Jeremy's community-focused vision.
Transformative initiatives punctuate Jeremy's entrepreneurial journey. He founded Medical Technology & Innovations, Inc. (MTI) in 1992, exemplifying his dedication to health innovation. To enhance children's eyecare, MTI designed, developed, and introduced the PhotoScreener—a patented microprocessor-based device for detecting eye disorders in preverbal and challenging-to-screen children. Jeremy's strategic leadership guided MTI through global distribution, acquisitions, and a thriving U.S. public listing, culminating in a partnership that transferred distribution rights to a worldwide eyewear company.
A veteran of the British Royal Navy, Jeremy's commitment to service and excellence echoes throughout his professional life. After graduating from the Royal Naval Supply School (now Defense College of Logistics, Policing, and Personnel Administration), his appointments included serving aboard the aircraft carrier HMS Ark Royal and assignments with the British NATO contingent in Lisbon, Portugal, along with other duties.
Jeremy Feakins is a catalyst for change, a visionary driving progress, and a champion of innovation across industries and borders. His legacy resides in the transformative companies he has nurtured, the revitalized communities, and the global challenges he fearlessly confronts. Jeremy embodies the spirit of entrepreneurial leadership through every endeavor, propelling us toward a sustainable future.
Jordan Stewart is a visionary leader in finance and data analytics. From the beginning of OZFund's journey, he has been a driving force, steering the finance function towards unprecedented success. With over a decade of experience, Jordan's expertise transcends conventional boundaries, making him a true trailblazer.
As a seasoned data analytics and finance professional, Jordan's insights have paved the way for remarkable advancements. His strategic prowess has elevated OZFund to its first groundbreaking of a 52-unit affordable apartment project in the City of Lancaster, PA, and resonated in the corridors of a cutting-edge real estate tech firm in the heart of New York City. At this dynamic firm, he holds the reins of the analytics team, orchestrating innovation that propels the industry forward.
Beyond his corporate roles, he is a hands-on real estate virtuoso. His personal property portfolio is a testament to his knack for turning vision into reality. Jordan's creative finesse is palpable in every endeavor, from orchestrating transformative property renovations to crafting multifaceted deals.
With an MBA from West Chester University and a BS from Lebanon Valley College, Jordan's academic foundation is as solid as his professional accomplishments. However, his influence extends beyond spreadsheets and balance sheets. An ardent believer in giving back, he coaches high school basketball, instilling values of discipline and teamwork in young athletes passing down what he learned himself as a college basketball player. Moreover, as a co-founder of a nonprofit AAU basketball club, he champions the fusion of sports and community development.
Jordan's journey embodies the intersection of analytical acumen, financial foresight, and philanthropic fervor. His story is of continuous innovation, unwavering dedication, and a commitment to making a tangible impact. Whether in finance, real estate, or community enrichment, Jordan's legacy is etched in the lives he's touched and the transformative changes he's brought about.
Paula has a 40-plus-year history of political involvement in Pennsylvania. She most recently retired as Vice President of Capital Associates, Inc., a pre-eminent governmental affairs firm in Harrisburg. Previously, she served as Deputy Director under Governor Tom Ridge and was a Chief of Staff in the PA Senate. As Vice President, she was responsible for strategic and political consulting, policy development, lobbying, and advocacy. She has been involved in bringing new industry and development opportunities throughout Pennsylvania. Paula holds a BS from Indiana University of Pennsylvania. She has served on many state, regional, and local organizations' boards and foundations.
Jonathan Bowser
Project and Construction Manager
Jonathan is the President of Steelworks Construction, a full-service construction management company. Jonathan's firm provides construction services to private and public entities in residential, commercial, and industrial areas, with diversity and inclusion at the forefront. He is an innovative and strategic leader in planning, organizing, and implementing complex real estate projects from conception to completion. Jonathan has a proven track record of developing and implementing strategies to pursue public and private construction work that requires minority participation as a Tier 1 Contractor and partners with Tier 2 minority, women, and disadvantaged-owned subcontractors to facilitate and expand contracting opportunities.
Cinthia M. Kettering
Business Development Director
Cinthia Kettering is a community leader and entrepreneur with over 20 years of experience in finance and over 13 years of experience in the insurance and real estate investment industry. She has received several awards for business leadership and community contributions. Cinthia has an Associate's Degree in Banking Technology, a Bachelor's Degree in Law, and a Master's Degree in Financial Planning. Cinthia volunteers many hours to different non-profit organizations and serves on various advisory boards.