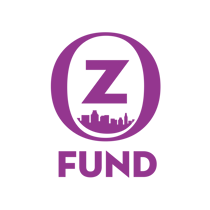 OZFund, Inc Revolutionizes Real Estate Development with $20,000,000 Opportunity Zone Fund for Workforce Housing and Commercial Space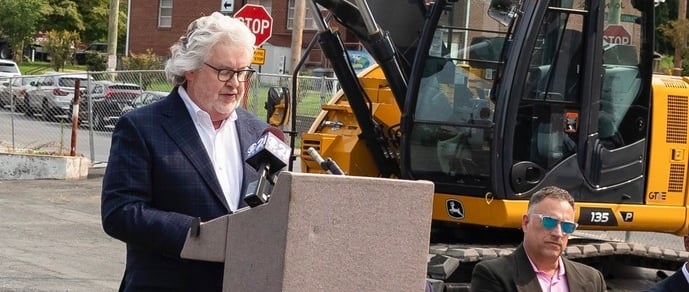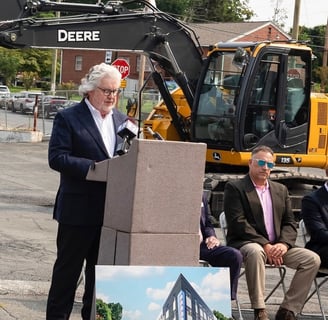 OZFund, Inc, a successful real estate development company, is thrilled to unveil its groundbreaking initiative: a $20 million federally qualified Opportunity Zone Fund (FQOF). This visionary fund is set to reshape the landscape of distressed communities in Pennsylvania and the Mid-Atlantic Regions, creating vibrant workforce housing and dynamic commercial spaces. By harnessing the power of the Opportunity Zone program, OZFund aims to ignite economic growth, transform lives, and provide astute investors with remarkable federal tax breaks when investing capital gains.
The Opportunity Zone program, introduced under the Tax Cuts and Jobs Act (H.R. 1) of 2017, is an ambitious endeavor to invigorate underserved areas by fostering economic development and job creation. The dire need for affordable and superior living environments has reached critical proportions in a nation where 44 million households rely on rental housing, constituting 35 percent of the population. The 2017-2021 American Community Survey reveals that 19 million renter-households (43 percent) allocate over 30 percent of their annual income to housing costs. OZFund's commitment is to construct rental apartments with rents at or below 80% of the Average Median Income (AMI), ensuring housing affordability for working families. An investment in the OZFund offers investors significant tax advantages for housing and commercial property development projects in federally qualified opportunity zones.
OZFund's $20 million fund will catalyze the development of build-to-rent communities, featuring meticulously crafted residences comprising studio, one, two, and three-bedroom layouts. With a focus on elegance and functionality, these modern apartments will be equipped with energy-saving appliances, including washer/dryer units and high-speed internet, and enveloped by landscaped grounds with ample parking and enhanced security lighting. Furthermore, residents will enjoy comprehensive management services.'
Breaking ground with its inaugural project, OZFund is constructing 52 apartments in Lancaster, Pennsylvania. The development, slated for completion in early fall 2024, will not only cater to the residential needs of the community but also include a convenience/grocery store offering wholesome, take-out options. OZFund's vision extends to constructing ten communities over the next decade, with plans to deploy $20 million in equity within approximately 18 months.
OZFund intends to refinance each project upon reaching full occupancy to sustain this transformative impact, leveraging the advantages of one or more HUD low-interest financing programs. By doing so, the fund will reinvest these resources, supporting the realization of future projects and expanding its footprint in Pennsylvania and the mid-Atlantic markets. Communities such as Columbia, PA, Hagerstown, MD, and other strategically located Opportunity Zones are earmarked for OZFund's bold expansion.
OZFund extends an exclusive invitation to investors, urging them to join this unprecedented mission of creating sustainable and affordable rental communities while capitalizing on the remarkable tax benefits facilitated by the Opportunity Zone program. For more information or to express interest in investing, please visit our website at www.ozfundinc.com.