Demolition of Former Rebmans Store Begins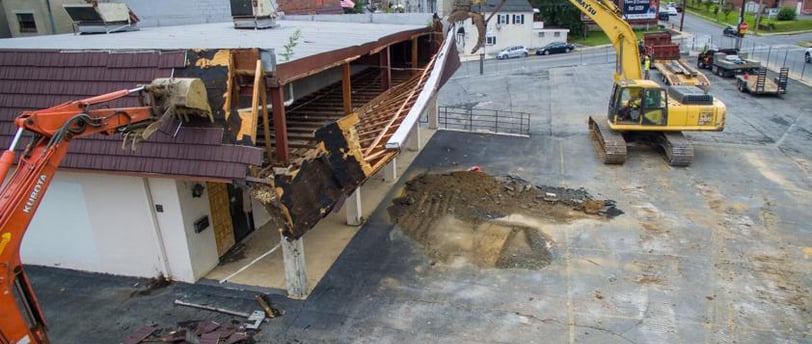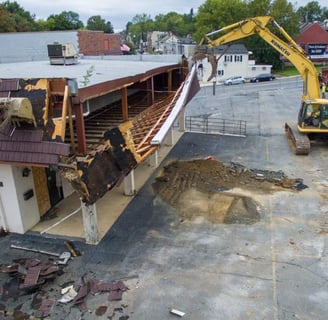 A trackhoe operator used a metal claw to grab hold of the old Rebman's building's front canopy Monday morning, and tore it off like NBA great Shaquille O'Neal shattering a glass backboard.
Demolition of the Lancaster city landmark at 800 S. Queen St. began with crews tearing down the store's entryway. The rest of the building will be demolished in the coming weeks to make way for a new four-story, apartment complex with all 52 units being subsidized affordable housing, as well as a deli/convenience store.